Competency-Based Curriculum
Have you ever taken a language class and wondered, "Why am I learning this and when will I ever use it?" We've been there as well. That is why we created a Competency Based Education (CBE) curriculum.
Each of our learning units represents a real-world competency which you will be able to apply outside of the classroom setting. Examples include:
• Ordering at a Restaurant.
• Job Hunting.
• Speaking to Customer Service.
• Giving Presentations.
• Making Small Talk.
The focus is on mastery of practical, real-life skills, as opposed to practicing abstract themes over a fixed time period.
Our curriculum is Common European Framework of Reference (CEFR) compliant, with each CEFR level broken up into 15 to 20 different units/competencies.
Each unit/competency is divided into an easy-to-follow format which includes the relevant Grammar and Vocabulary topics, all language skills -Speaking, Writing, Listening and Reading-, Pronunciation practice, with lots of room for review and reflection.
Our class materials are modern, clean and beautifully designed, which minimizes visual distractions. Your attention is solely focused on the relevant content to ensure that your in-class learning experience is effective.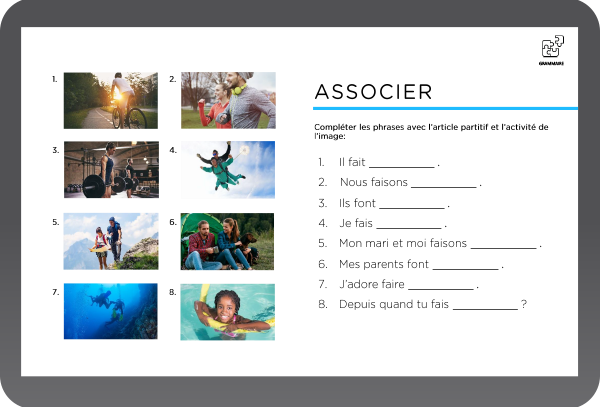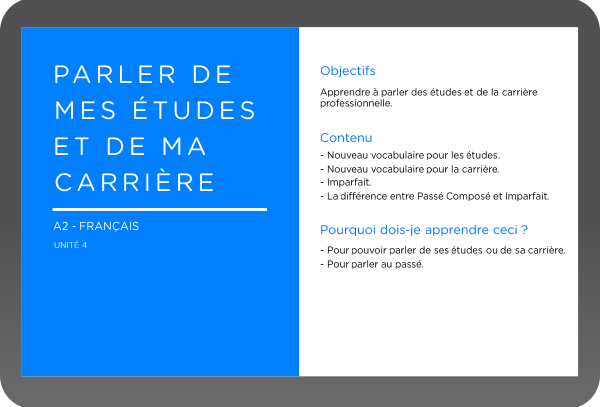 Business English
Are you learning English for work-related reasons?
We offer a Business English curriculum from levels B1 to C2. Some of the Business English units/competencies include:
• Interviewing.
• Giving a Presentation.
• Pitching an Idea.
• Expressing Yourself Professionally.
• Discussing FinTech.
If your English level is B1 or higher, you can follow our Business English curriculum or alternate between General and Business English.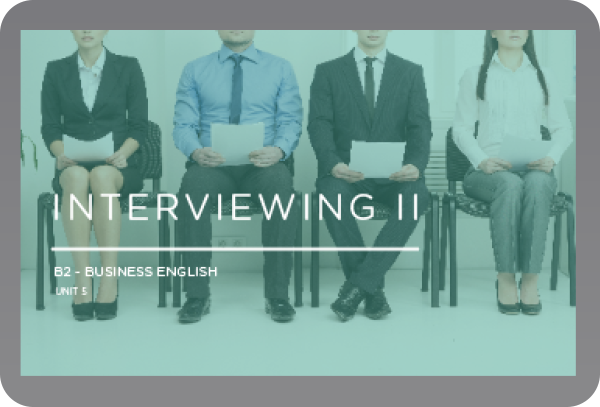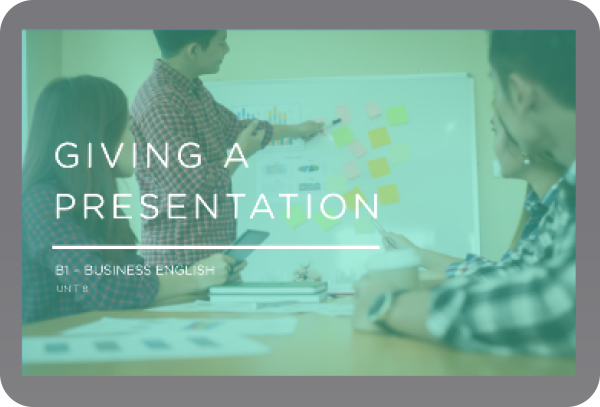 Young Learners
Do you want to strengthen your child's foreign language skills? We understand that children absorb and process a new language differently from adults. Their motivation, background knowledge and learning goals also differ.
We have created a curriculum specifically for Young Learners (YL) between the ages of 5 to 11, adapting to your child's unique way of learning. Our YL curriculum will be an essential part of your child's Personal Lesson Plan (PLP).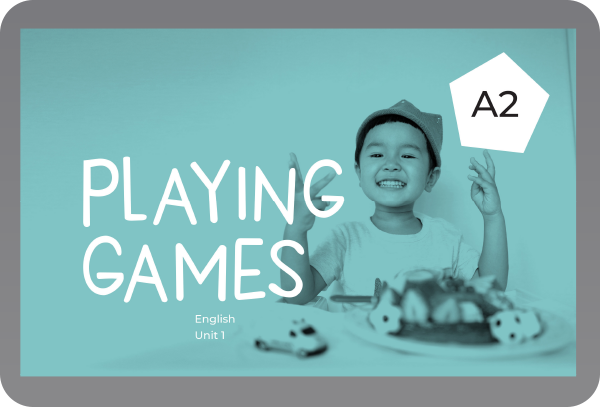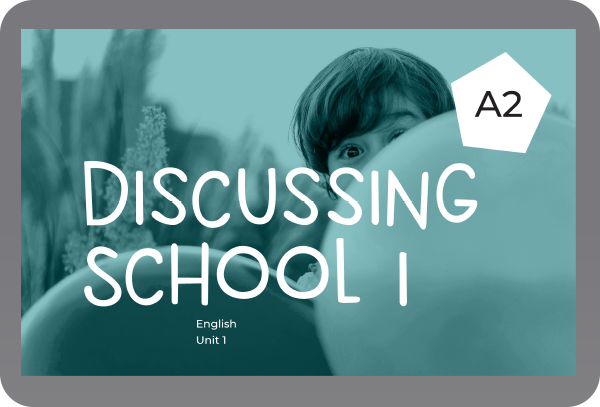 Personal Lesson Plan
Generally, personalized education means that different course content is presented based on the learner's specific learning needs, goals and interests. We take things a step further, and make learning not just personalized, but personal.
You will work with your Academic Advisor to create a Personal Lesson Plan (PLP) that is unique to you and your needs. You will be a part of the decision-making process and creation of your PLP. You and your Academic Advisor will identify your learning goals and how they will be achieved.
If your learning needs evolve or change, so will your PLP. Your Academic Advisor will follow up with your throughout your language learning process to ensure that your PLP is constantly aligned with your needs.
Virtual classroom
Our virtual classroom has been created solely for the purpose of online language teaching and learning. It features an interactive online whiteboard, integrated class materials, and high quality audio and video.
The online classroom is available through your web browser. No plugins or downloads are required, and it is mobile-friendly.